Things To Do in Mae Lanoi: The calm, peaceful district is nestled in the mountains with many interesting places for tourists to visit.
An alternative to visiting Mae Lanoi is a day trip to Mae Kampong, which is located in Mae On district of Chiang Mai province, just an hour's drive from Chiang Mai city. In Mae Kampong Village, you can visit the waterfall, famous coffee houses, and learn more about the history of this peaceful place.
Kaew Komol Cave (Calcite Cave)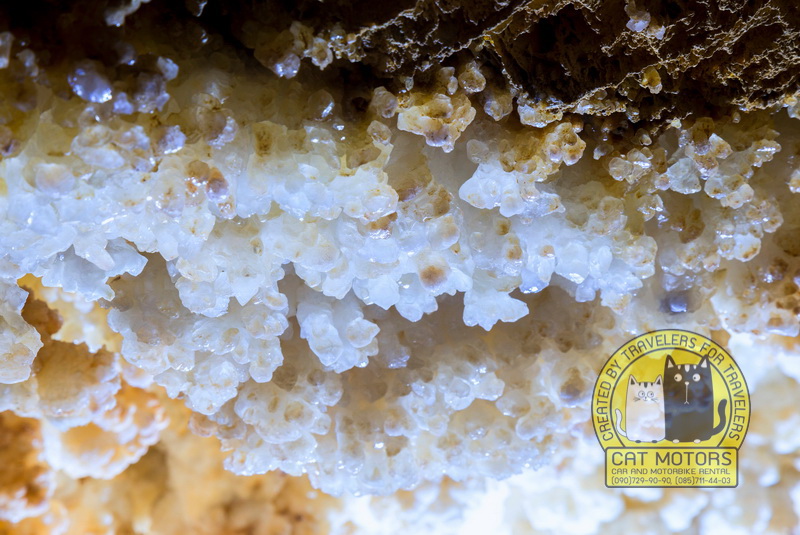 The Calcite Cave was discovered by a Mae Hong Son engineering office official. The cave walls are covered with calcite crystals; it is the only calcite cave in Southeast Asia. The glittering calcite shines making the walls look like shards of clear ice. The cave is located 5 km from Mae Lanoi district. The surrounding area is enriched with natural verdant forests, and it enjoys a temperate climate, as refreshing as Doi Tung mountain.
Baan Mae La Ub Lawa Hill Tribe village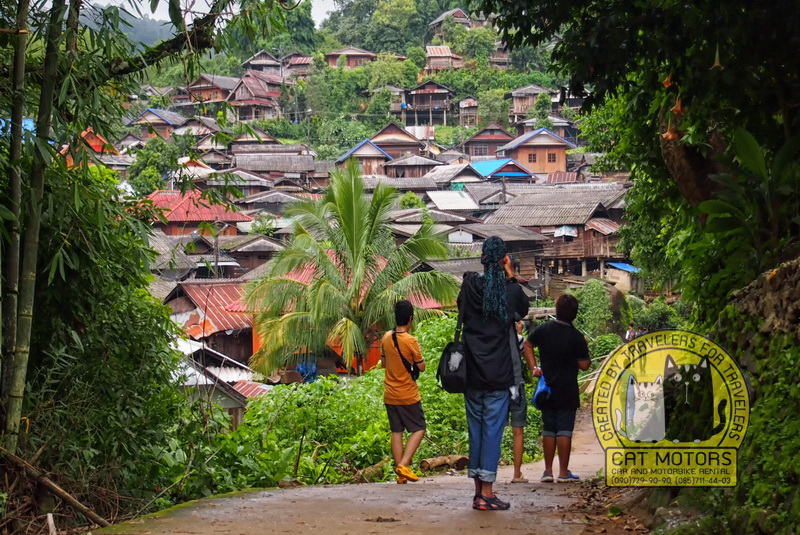 The Lawa or Lua Mae La Ub village is one of the hill tribe villages that is vastly different from others in culture, attire, and lifestyle. Lua usually builds their houses on the high hills overlooking unique landscape. Since they are located in high hill, travelers should use vehicles in good condition for safety. The village is connected by three districts of the Chiang Mai province: Mae Chaem district, Mae Lanoi district, and Mae Sariang district.
Huai Hom Karen Hill Tribe Village
The village, one of the hill tribe, is located in the Mae Lanoi district 4 km away from the Mae La Ub village. This clean and tidy village is one of the most developed. The citizens maintain good friendships with each other, and most of them are quite devout. The village has cultivated a variety of winter plants to welcome tourists.
Mae Sagua Karen Hill Tribe Village
Another hill tribe village that is worth visiting is situated approximately 13 km from the district. Inhabitants usually build their houses on the descending hillside which distinguishes this village from other hill tribe villages. In the dry season, tourists are able to see the leaves change from vibrant green to variations of orange all over the forest and the blooms of orange wildflowers―definitely a stunning picture. In addition, there is a striking waterfall.
Daowadung Waterfall
Water flows powerfully through tiers of rocks from the upper stage to the lower creating one of the most fabulous waterfalls in the Baan Tung Ruang Tong in the Mae Lanoi district. Tourists have to travel about 6 km from the district in order to experience its splendor.