Bamboo Rafting the Pai River
For the tourist who loves rafting, the Pai River is the river you will love traversing in a bamboo raft through the untouched nature of the calm forest. Sometimes, the only sounds are wild birds calling.  The serenity will make you fall in love with this river.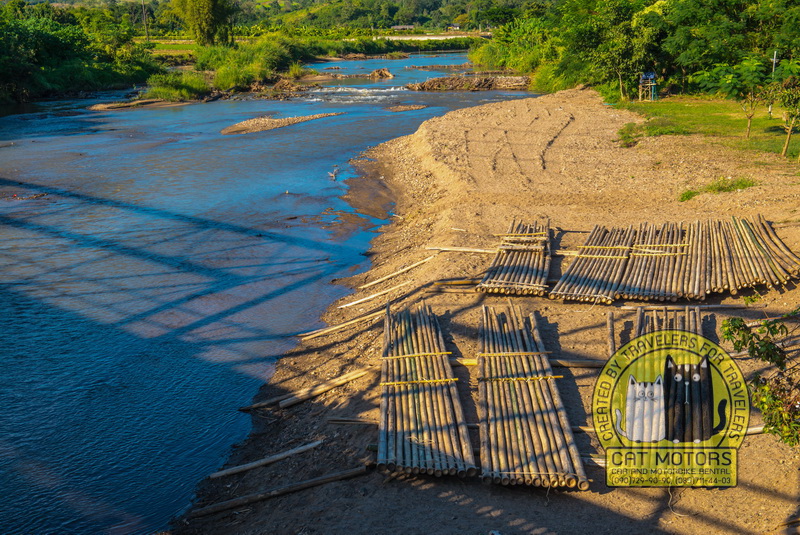 If you are going on vacation in Pai or on the Mae Hong Son loop, then you can rent a scooter in Chiang Mai from Cat Motors in Chiang Mai.
Rafting in Mae Hong Son is possible in every season; tourists can go to the Tung Kong Moo village, 3 km from town, to find the bamboo rafting business offices, begin their bamboo rafting adventure, and end at the Sob Pong village. The duration of this adventure is about one and a half hours.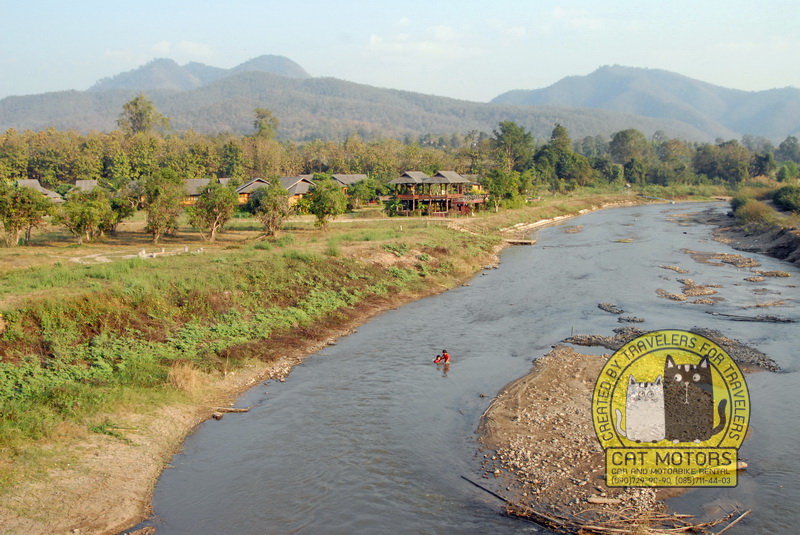 Bamboo Rafting in Pai District
Bamboo Rafting in the Pai district commences at the Tan Jet Ton village in the Wieng Nua sub-district.  Traveling down the Pai River, breathtaking scenery covers both sides. The trip culminates at The Pai River Bridge in the Mae Hee Wiengtai sub-district. The approximate distance is 7 km and lasts about two hours.