Shan have already evacuated to Mae Hong Son province for more than a century of years. The evidence has been shown by the elderly Shan tellers, and from study the history of Mae Hong Son province can see that Shan, who live in Mae Hong Son, have evacuated from North East of Myanmar which called Shan State that comprises of towns along Salween River such as Maung Mog Mai, Maung Nai, Maung Lang Kur, etc. Shan move to live in Mae Hong Son about the year of 1831. of the third king era, King Pra Nang Klao, of Ratanakosin City.
Shan will always come to plant the seasonal vegetation and go back to Shan State after finish harvest until the year of 1950, then move to domicile at Baan Pangmoo, Pangmoo sub-district, Maung district, Mae Hong Son province. They earn their living by planting and farming till the year of 1850 Chao Kaewmuangma has been sent from Chiang Mai to catch the elephants to train for work. He has gathered all the Shan who lives shatteringly to come to stay together in the area which is Mae Hong Son at present.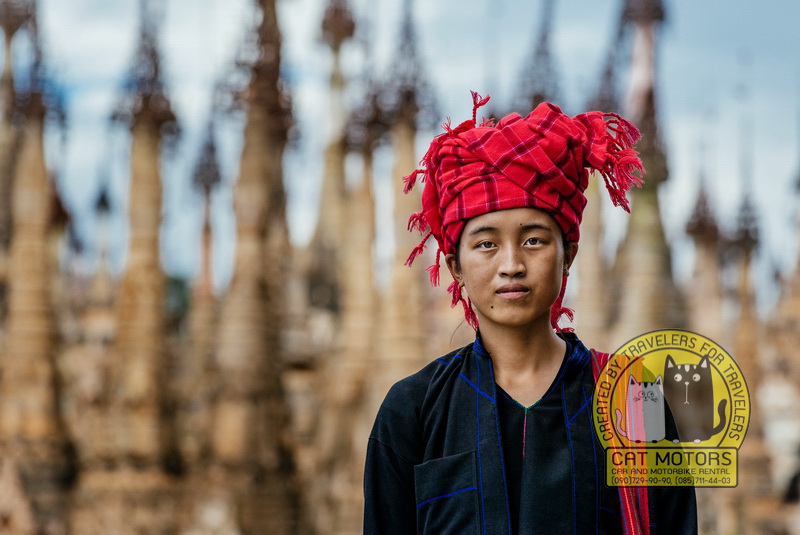 In the year of 2417 the ruler of Chiang Mai has seen that Baan Mae Hong Son and Baan Pangmoo are crowded with people who deserve upgrade to be a town named Mae Hong Son Town and has appointed a Shan whose name Shan Gale to be the first ruler and has the title of Phraya Singhanartracha. After that, there are 3 more rulers until has changed the management system to be Mae Hong Son province.
From the past long period over a hundred year Shan of Mae Hong Son still live strictly with tradition and culture all the time together with the belief and lifestyle of Shan. At the same time, they still have the brotherly relationship with Shan who lives in Shan State in Myanmar by selling and visiting each other all the time, though, there will sometime be some political unrest.
Shan have their own art of dressing which expresses the uniqueness of culture for a long time. It is as same as Shan of Mae Hong Son who has their own art of dressing, too, it has just only a little bit of difference in details that depend on the status of living, sex, age, and suitability of dressing such as the women's blouses are like Myanmar's which have both long and short sleeves, facings along the edges of the blouses to which buttons are attached will be passed from the left to the right, and the lower part prefer putting on Thai sarong.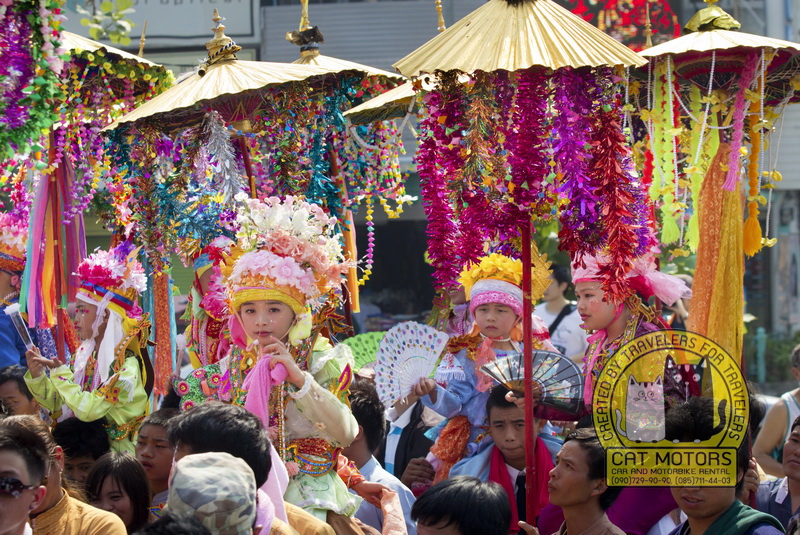 For Shan men prefer using long sleeve cotton shirts, round collars split at the middle with Chinese buttons and putting on wide leg trousers. In the past, Shan men prefer carrying on the shoulder with shoulder bags and nice pattern swords and usually have an ink tattoo all over the bodies. Whenever going out from the houses both men and women usually use turbans or hats which called Gub Tai.
For the languages, Shan have their own speaking and writing languages. For speaking language or Gwam Tai is different from the Myanmar language but similar to the Thai language since it is a little bit deviated only. For their writing language, the alphabets are called Leek Tai has been used from the ancient time, they are similar to Mon and Myanmar letters.