Gingala (Bird Dance)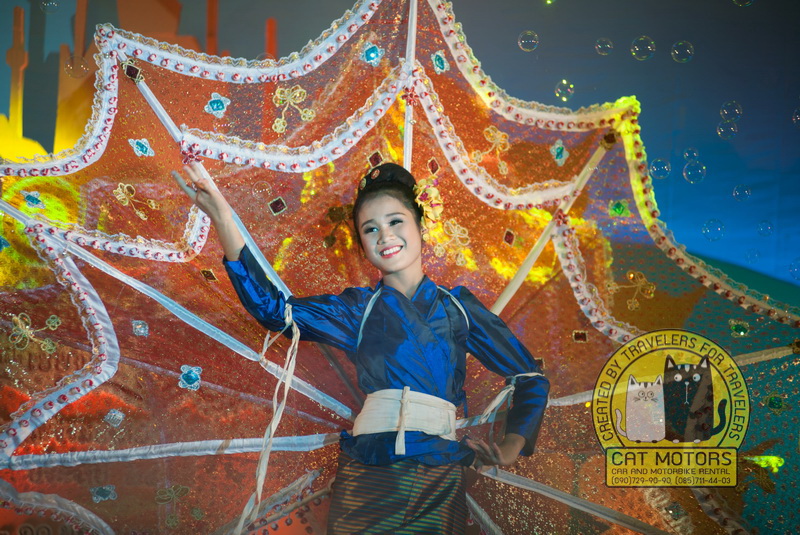 This dance is performed at festivals, on important occasions like the welcoming of guests or official foreign visitors, at the end of the Buddhist Lent day, and other traditional celebrations. The artistic performance of the Gingala imitates a bird. The dancers will tease each other and join together in the rhythm dancing continues until the harmonious end. The length of the dance varies and the location has to be big enough to allow the dancers to perform easily. The teacher worship ceremony is before the performance.
Ga To (To dance)
In the Mae Hong Son province, Gato or Rum To is a performance like the Chinese lion performance which is very enjoyable. There are two dancers in this show; one is the head, and the other the tail. Dancers follow the rhythm of the music with no particular pattern. Gato is performed at festivals or various other occasions, such as the welcoming of foreign visitors, the end of Buddhist Lent day, and other traditional celebrations.
Jaad Tai (A Shan musical folk drama)
Jaad Tai is a large show of twenty to fifty actors; it depends on each Jaad Tai group. The show reflects the Shan's culture. Jaad Tai is like a Thai musical folk drama in the central region comprised of actors and musicians; the scene, stage, and costume reflect the story. Although Jaad Tai is a local Myanmar show, the Shan perform it but call it Lige Tai.
Ga Laew (Sword Dance)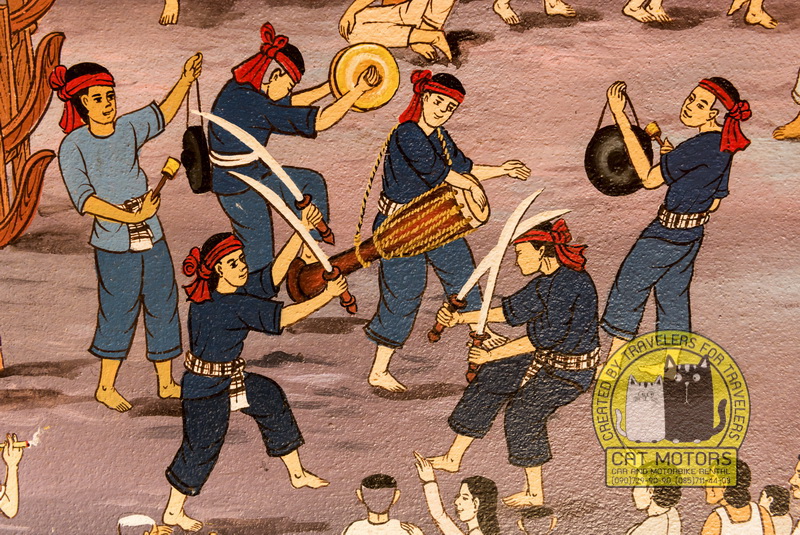 Because of invasion by nearby peoples, the Shan often had to evacuate their territory in the past. After a defeat, they would move and establish a new area for a living; this forced them to always learn and master the art of defense. Laew or a sword is the personal weapon of the Shan. Since ancient times, this attractive dancing style has shown the training in the use of the sword.
Rum Tai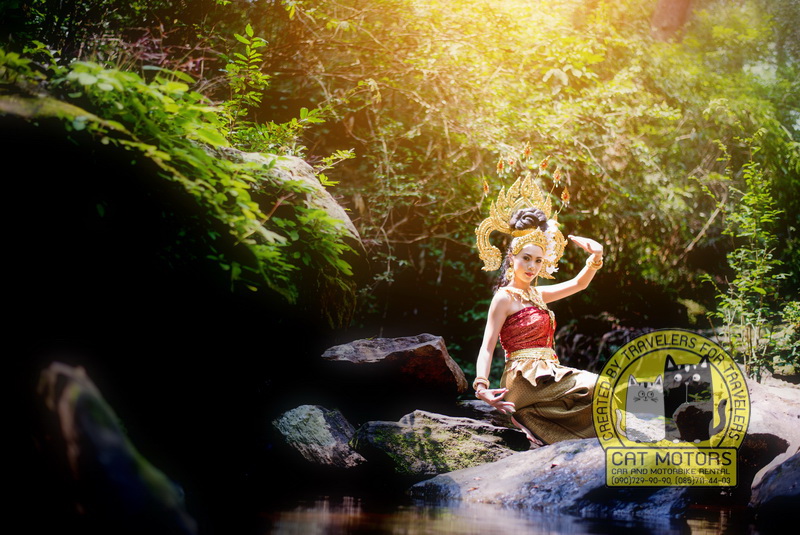 Rum Tai shows the gentle culture of the Shan, as well as their politeness and humbleness. To show their respect for visitors, dancers perform carefully and precisely to the rhythm. It is performed at festivals and other various important occasions.