Sob Moei is the smallest district in Mae Hong Son. However, Sob Moei is no less breathtaking than any other of the districts. This district still practices a simple lifestyle and upholds their original culture. The district's natural surroundings are also attractive to tourists.
Mae Ngao National Park
The park, located about 15 km from the Sob Moei district, is the most well-known place in the Sob Moei district. This gorgeous national park with meandering streams and rivers is home to mountains and teak forests.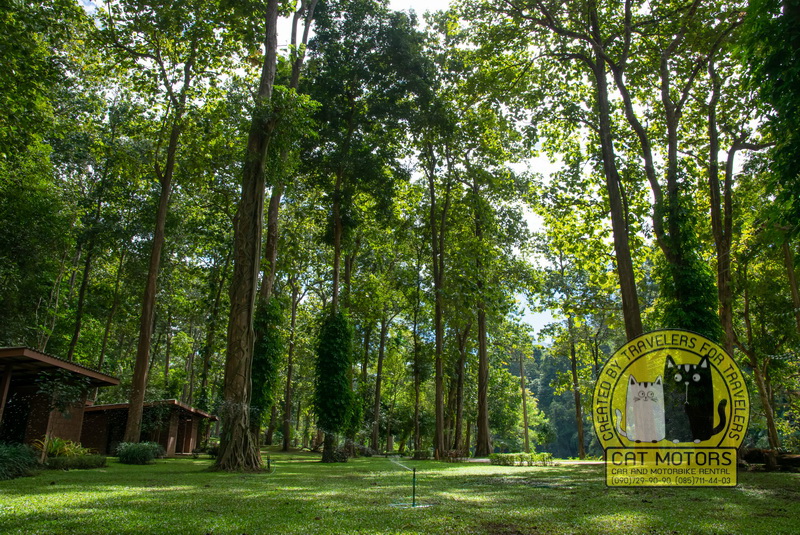 The spectacular landscape is covered with magnificent mountain ranges and high hills, each with a unique name, such as Doi Pui Luang, Doi Ser Ter Lu, and Doi Kui Luang. The cool Ngao River, the most well-known, is so clear that it has a mirror-like reflection, thus, the origin of its name.
The Ngao River is very well-known for rafting among those who love outdoors. Around the area's headwaters, the Karen use long-tailed boats for transportation. Tourists can begin their sightseeing by car in Baan Mae Ngao to get to the Park; the park allows campers to pitch a tent for overnight stays. You can bring your own tent or rent from the national park; in addition, restroom facilities are available.
Puilaung Mountain
To reach the mountaintop of Puilaung Mountain located in National Park, one must walk two days up the mountain and two days back down.  The mountain rises about 1,700 m above sea level and continues until it reaches the Omgawy district in the Chiang Mai.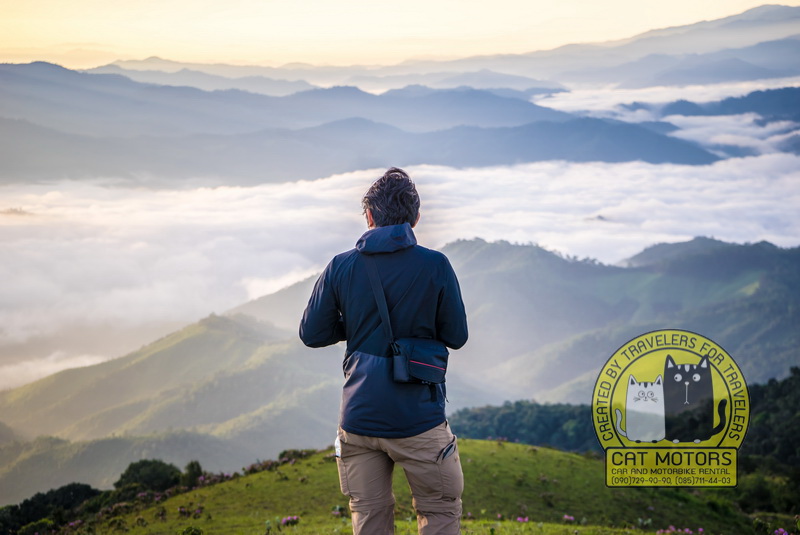 All year, the weather is cold and windy; in the cold season, the conditions create thick fog. Puilanug Mountain best suits tourists who love adventure. Camping is permitted.
O-Lo-Gro Waterfall
The O-Lo-Gro waterfall in the Southeast area of the Mae Ngao National Park is a very tall, incredible waterfall with at least a 150 m drop. There is water all year which nourishes the forest. Transportation cannot reach this waterfall. Walking can take three days and 2 nights for the entire trip.
On the way to the waterfall, hikers must stay overnight one night at the Karens' village; the next morning, the trip continues for about three more hours to arrive at the waterfall. On the way back, there is another overnight stay at the hill tribe village.
Mae Saam Laeb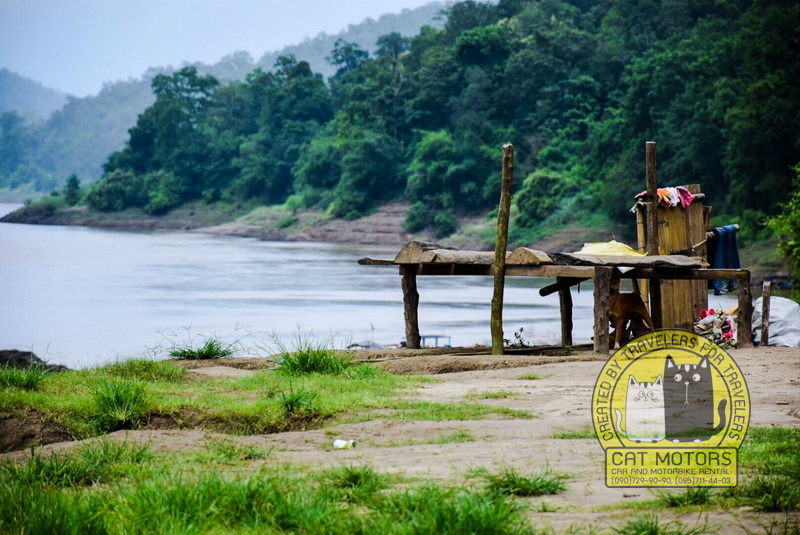 The Mae Saam Laeb village, which is 62 km away from the Sob Moei district, sits along the Salween River.  Boating to enjoy the lush nature on both sides of the river is very popular here. The peaceful, cold stream charms tourists to travel down the river by boat where they are able to see the adjacent country, Myanmar.
The most scenic points lie from Mae Saam Lab to Sob Moei at the junction of the Moei and the Salween Rivers.