Originally from Tibet and Mongolia, the Hmong Tribes migrated to China and resided there for several centuries. In 1857, Hmong Tribes move to Thailand and have been residing among the mountains of Chiang Rai, Payao, Nan, Chiang Mai, Mae Hong Son, Phrae, Lampang, Kampaengphet, Loei, Phitsanulok, Petchaboon, Sukhothai, and Tak provinces ever since.
Hmong tribes is a minority hill tribe in Northern Thailand and is scattered in every district. Hmong people settle in villages with good air shelter over hilltops at altitudes of 1,000-1,200 m.
The houses are built across firmly flattened soil, with the walls built of wooden boards and thatched roofs and have two or more bedrooms. Most houses have a platform designed especially for guests. The houses typically don't have windows, to safeguard against the cold, as they're built on highland.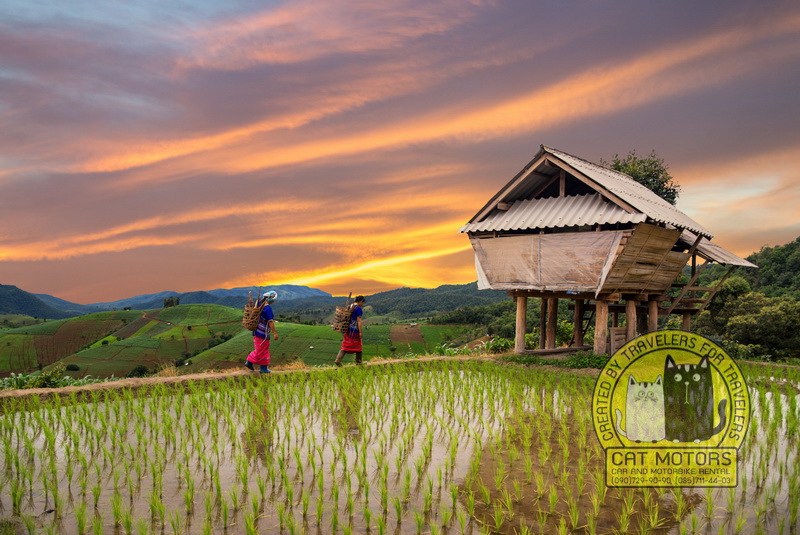 There is an altar in every house for worship. Men of the Hmong tribes may even have more than one wives. Hmong people have maintained their genealogy. They have a patriarchal system, wherein the man is given the most power in the family. They also worship their ancestors, similar to the Chinese people. Hmong earn through agriculture and rearing livestock.